Pad Printing
Medical, Health Care and Pharmaceutical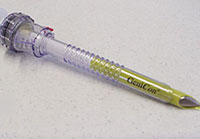 One of our Pad Printing specialties is medical industry pad printing, in fact we print millions of parts on an annual basis.
Our experience includes printing on minimally invasive devices, catheters, probes and valves, syringes, carbon fiber, surgical devices and many other components are a sampling of the surfaces on which we currently print. In fact our clients require us to print with no environmental contamination.
We built a Class 100,000 Clean Room or White Room just so that we could deliver your medical parts in a contamination free environment. The air is filtered from outside to exclude dust and heppa filters are incorporated to constantly recirculate the air and remove contaminates from inside. This is monitored around the clock. No extemporaneous materials such as corrugated boxes or other materials are allowed in the room. Tyvek coats, hair nets, gloves and boots are mandatory garb for clean room personnel and traffic is limited to only those operators, supervisors and personnel assigned to that project. All of our employees are familiar with these standard operating procedures so as to maintain a clean medical environment.
We work with each customer to institute a specific SQP (supplier quality plan) which highlights their specific project profile. This includes procedures for parts delivery and inspection, setting up the medical printing profile, laser marking, laser etching or screen printing process. as well as in process inspection and final approval for each medical device printing program.
We offer ancillary services for manufacturers, medical companies and molders for marking calibrated instruments, all types of sensors and surgical tools as well as identification for your products.
Aerospace Printing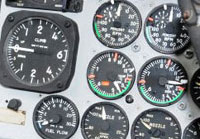 The Aerospace and Automotive industries are an important segment of our customer base. These categories look to us to ensure that each program is managed precisely from the beginning at quotation, to the eventual delivery of your parts to your dock.
Our 35 years experience in the laser marking industry allows us to provide exemplary services to our client base.
Services that we provide include:
Marking Plastics
Switches and Buttons
Backlit Items
Coding Labels for Identification
Sequencing of Numbers
Regulatory Marking
Panel and Controls
Marking Brand Names and Logos
Plates - Metal and Plastic
Automotive Printing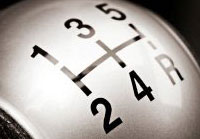 Our ISO:9001:2008 certification has been in place for some time. We saw this as an important aspect for our automotive printing customers so that they would know that we are in total control of the product decorating process.
By achieving and maintaining our certification to ISO:9001:2008 we show our Automotive printing customers that we are in total control of every aspect of the product decorating process. Incorporating laser etching and/or pad printing to decorate your parts offers style and identification options. We can handle most services and tight fit locations from buttons and panels to tools and dashboard gauges.
Material options for laser etching and pad printing are:
All types of metals - both painted and anodized
stainless steel
fiberglass
plastics
wood
glass
Electronic Printing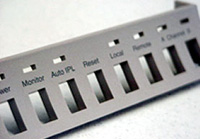 In the electronics world printed images on the surfaces can be an integral part of the product image. Whether for appliances or electronic products. We have opened the doors for many manufacturers to incorporate logos and attention getting graphics by utilizing pad printing on multiple contoured shapes. Depending upon the design call out we can single pad print for one color or even multiple colors on your product surfaces. We can even print UV clear coatings over existing pad printed images.
Need more information about our Pad Printing?
Please contact us at (561) 752-9095. Our highly skilled team of engineers and design technicians are ready to take on your most demanding Pad Printing projects from our prototyping services menu.