Need Off Site Production?
We can manufacture in our house your plastic welding products in our production facility.
Need a Research Lab?
Prior to creating your design and molds use our lab and research expertise to develop your new product or enhance existing products. We can perform individually of in partnership with your engineers to develop and test your product. We then take you through the prototype stage where we provide skilled welding engineers then take you into a short or long term program for its production. Many times our customers rent time on machines to save money on buying equipment.
Need it Quick?
We perform rapid delivery services for those program schedules that cannot be missed. Call for lead time as each development program differs by application.
Need Tooling?
We design and manufacture nests, horns and tooling for your plastic welding equipment. Provide us a 3D of the product you want to weld and we'll take it from there.
Need Equipment?
We manufacture plastic welding equipment and provide plastic welding solutions. You can rent in house equipment to save money or purchase custom designed solutions.
Equipment Used in Production: Ultrasonic Welders Infrared Plastic Welding Lab Machine (single & dual array) Orientation Spin Welding Non Orientation Spin Welding Power Welders with WigaWeld (Vibration) Heat Staking / Insert Assembly
Design Engineering of Equipment and Tooling: Custom or Standard Designs; Equipment, Nests, Horns, Tooling Automatic, Semi-Auto or Operator Controlled Designs From Prototype Designs to Full Production Designs with Test Lab Utilization
Ultrasonic
Off-Site Ultrasonic Welding Production Services
Ultrasonic Welding has been utilized in the production of plastic products and textiles for over 40 years. It is used ideally for many plastics such as polystyrene and ABS which have low melting temperatures. We offer manufacturing your product with rapid delivery or short or long term production.
Off Site Production Services assist you in keeping the expertise with the experts. It allows you to focus on what you do best.........deliver product at a competitive cost with highest of quality.
Ask about our production services.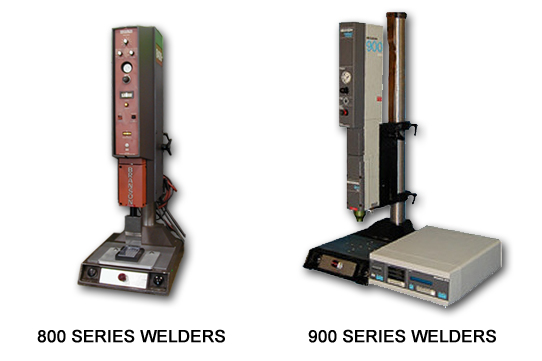 Contact Us for More Information.
Ultrasonic | Infrared | Spin Welding | Staking | Tooling | Weldability | Comparison | Equipment
Need more information about our Plastic Welding?
Please contact us at (561) 752-9095. Our highly skilled team of engineers and design technicians are ready to take on your most demanding Plastic Welding projects from our prototyping services menu.